Data Privacy
Protecting the privacy of smartphone users means protecting the privacy of all of us: Families, friends and colleagues.
How we protect your privacy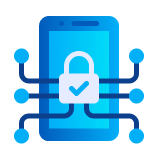 Crowd Statistics:
Businesses only receive crowd-level statistics from us, e.g., 300,000 people visited this supermarket last month. If a place is rarely visited, we do not provide statistics for it.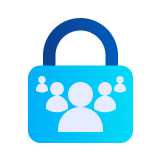 Anonymous Insights:
We use anonymization methods such as infusing synthetic data. By doing so, we ensure that individuals cannot be identified, even if a business combines our data insights with other data.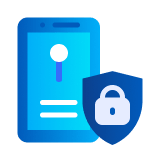 App Permissions:
Every app needs to ask (a) if you want to share location data only with the app and (b) also with other companies for defined purposes. If you decline sharing data with other companies, no data will be shared with us. However, you will still be able to use the app. You can change permissions any time.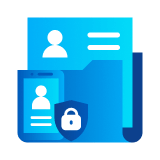 Device Level:
Data we receive is associated only with your device ID, meaning we do not know your name, phone number or email. We have to collect the device ID in case a device owner wants to verify that we store data of this device.
Your privacy questions answered
We believe that privacy is not only about protecting people's data, but also about transparent communication. Thus, we want you to know: